Welcome to Crush Social Sports! We're a new organization with the goal of bringing people throughout New Jersey together to get out and have fun. Once you're out of school, it's harder to find sports leagues and get people together for other activities. That's about to change. Eventually there will be activities going on every night throughout the state. And once you join one activity, you're part of a community that's always getting together and having fun. See how Crush compares to other sports leagues in the area.


Crush Is Sports
Whether you're looking to spend some time outside in the summer or just to get out of the house in the dead of winter, Crush has a sport for you. We're starting with softball, but will eventually be adding many more. Some of the sports coming down the line are volleyball, soccer, flag football, kickball, and dodge ball.


Crush Is Not JUST Sports
Spend enough time running around and just looking for a casual night out for drinks and games? We got you covered there, too. We will soon be adding pub games like poker, billiards, darts, beer pong, and trivia.


Crush Can Help You Network

New to town? Your friends are too tired to go out? You will immediately have a whole new group of friends. Meet people that work in your industry. Meet people that are single but don't want spend their nights on Match or Tinder. Meet people who are just like you...or nothing like you. Besides sports and games, we will be arranging a whole host of other activities and trips. As long as you're part of the Crush community, you're invited to everything. And as the community grows, the group discounts will get even better.


Crush Can Help Your Business
Whether you're looking to network with the most successful demographic or give your employees some activities outside of the office, Crush is the solution. If you don't want to enter a team, you can sponsor an existing team to get the community to know your business. You can also advertise with us. See our Sponsorship page for more information.


Crush Gives Back
The founders of Crush are personally involved with several animal charities and we're looking for more ways to integrate that into Crush. Every season, winning teams choose a charity that Crush will donate to. Some of the other things we're looking to do is give members the option to donate when they register for an activity and having non-profit organizations show up at events to collect donated items. If you're a charity and want to work with us, let us know.
Welcome to the Crush Community. Prepare to never be bored or alone again!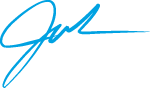 John Palmisano
President, Crush Social Sports